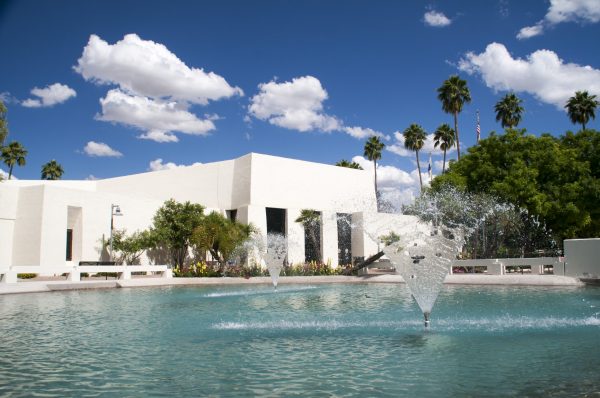 Following a three-year hiatus, we are relaunching Scottsdale 101 Citizen Academy, and you are invited to be a part of it!  The academy is designed to give residents a better understanding of the City of Scottsdale organization and how it works!
Whether you are a community leader, prospective City Council member, Board or Commission member, volunteer, or neighborhood association leader … you are invited to participate in Scottsdale 101.
The academy is open to Scottsdale residents, Scottsdale business owners/employees and City of Scottsdale employees. You must be at least 18 years of age to participate. The 10-week program will be limited to 40 participants. Participation in 7 of 9 sessions is necessary to graduate from the academy. Two special assignments will be required as part of the curriculum.
Applications due by Monday, February 20. 
Sessions will run from 9 a.m. to noon beginning Tuesday, March 7 and will take place in different locations around the city based on session topics.
Scottsdale 101 will feature:
An overview of Scottsdale local government
A city driving tour
Public Works
Community Services
Planning and Development Services, Economic Development, Tourism and Events and Transportation.
Police, City Court, & City Prosecutor
Scottsdale Water
Mayor's office, City Clerk's office, & City Attorney's office
City Treasurer, Budget, Finance, Auditor & Information Technology
Fire and Emergency Services.
The Spring 2023 academy dates:
9 a.m. – noon Tuesday, March 7 – Kick off
9 a.m. – noon Wednesday, March 15 – City driving tour
9 a.m. – noon on Thursdays (March 23, 30; April 6, 13, 20, 27)
4 – 6 p.m. Tuesday, May 2 – Graduation
Speakers include executive level managers, directors, and administrators of the departments that citizens interact with most often.  Academy registrations is limited to allow participants to discuss issues, engage with presenters and participate in experiential activities.
For more information, please contact Christy Hill at 480-312-4126.  To submit your application and to see the original article please click here.