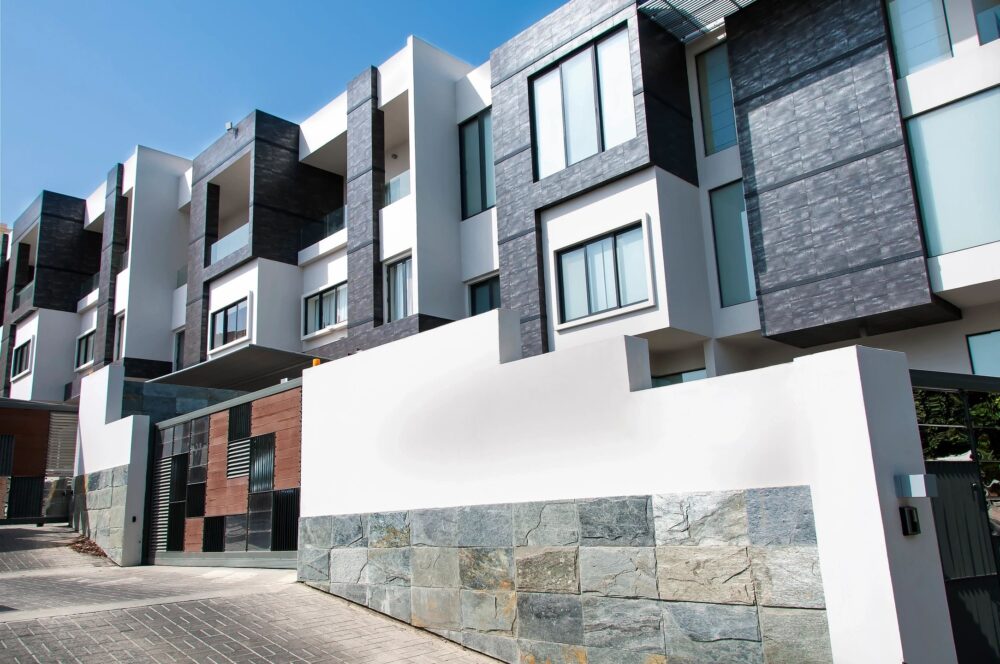 Arizona cities and towns would be required to allow new homes, duplexes and triplexes on very small lots in residential areas and allow homeowners to add backyard casitas, known as auxiliary dwelling units, to their properties under a wide-ranging proposal that would eliminate many local zoning laws across the state.
SB 1117, approved by the Senate Commerce Committee on a 5-2 vote on Wednesday, also would:
Ban cities from enforcing design standards
Eliminate requirements for off-street parking
Override some height restrictions
Requires cities with light rail to allow apartments to be built on any commercially zoned property within 2 miles of the rail line
Bypass current requirements that local planning boards review new proposals and fast-tracks city approvals.
Sen. Steve Kaiser of Phoenix touted his measure as one way to help solve the state's housing crisis by removing zoning rules and speeding up approval processes that housing advocates and apartment developers say have hamstrung development. He has been pushing for an overhaul of zoning laws for a year.
Some Democratic lawmakers on the panel noted, however, that Kaiser's proposal requires no affordable housing actually be built. And cities and towns objected to having their ability to control local zoning taken away.
"This is basically a nuclear option to allow a whole bunch of housing but not saying it has to be affordable housing,'' said Frank Cassidy, who represents the League of Arizona Cities and Towns. "It is just a 'trickle down' argument for that.''
The plan is backed by developers of homes and apartments as well as urban renewal advocacy groups.
"The fact of the matter is, we have zoned out starter homes, that is just a fact,'' Spencer Kamps of the Homebuilders Asociation of Central Arizona told committee members. This bill, he said, would allow developers to produce "starter homes.''
"We have zoned out accessory dwelling units,'' Kamps continued. "We've zoned out single occupancy dwelling units. They don't exist. You can't build them. This bill allows the triplexes, duplexes, what we call the missing middle. This bill allows that to happen.''
The measure is being pushed as a needed solution to a huge lack of housing supply in Arizona that has seen apartment rents and home costs soar.
Jake Hinman of the Arizona Multihousing Association cited state Housing Department figures that show Arizona is short 270,000 housing units. He said the proposal would cut local zoning regulation and open the floodgates to new building.
He said the big issue is "NIMBY-ism,'' the fight that erupts when local residents take a "not in my back yard'' approach, object to a new project and end up delaying or killing it outright.
"Projects that used to take … six months to be approved are taking years,'' Hinman said. "The intensity grows with every aspect, whether it's comments about traffic, comments about crime, comments about property values, all of these things we know not to be true, but yet they poison the well.''
He and members of the Senate committee referenced emails they received from local community activists who said Kaiser's bill would destroy the character of their neighborhoods.
Indeed, cities and town are fighting the measure, with the League of Arizona Cities and Towns' Cassidy and elected officials from the towns of Paradise Valley and Gilbert testifying against it. Gilbert Mayor Brigette Peterson, who previously served on the town council and as a planning commissioner, told the committee that the bill disregards parts of their voter-approved general plan and requires the town to accept zoning changes and to implement design standards or density rules.
"These factors have made our community unique,'' Peterson said.
Paradise Valley council member Anna Thomasson said overruling local zoning rules will have wide-ranging effects, including forcing change to local character.
"We think it's important to hang on to the culture of all Arizona communities, including Paradise Valley, that we retain the right to have our own zoning, and to have our own determination, public process involvement,'' she said.
The proposed law does have some carve-outs.
It does not override existing rules adopted by planned communities known as CC&Rs. That means many developments with homeowner associations could continue to maintain design standards and bar backyard casitas as extra housing that could be separately rented.
Kaiser said towns of fewer than 25,000 are exempt, although the League's Cassidy disputed that.
Kaiser pointed to the elimination of city-adopted design standards as a major point, at least for him. He cited historic districts in Phoenix where every home is different and "doesn't look like cookie cutter.''
"Imagine what we could have if we had variety, if we didn't have government-controlled design review standards that sound like Soviet-era construction of housing,'' Kaiser said. "We need to let the free market, the architects, the designers, and … the buyers decide what is going to be good.''
To read the original article click here.